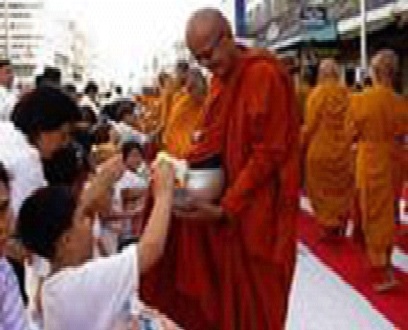 Makha Bucha

On the 15th day of the third lunar month is Makha Bucha Day and this year it was on 14 February 2014. What do we do on this day are
'TUM BOON': Making merit by going to temples for special observances, making merit, listening to Dhamma preaching, giving some donations and join in the other Buddhist activities.
'RUB SIL': Keeping the Five Precepts, including abstinence from alcoholic drinks and all kinds of immoral acts.
'TUK BARD': Offering food to the monks and novices (in the alm bowl).
'VIEN TIEN': Attending the Candle Light Procession around the Uposatha Hall, in the evening of the Vesak full moon day.