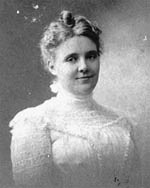 Dr.Ida Scudder

Dr Ida Sophia Scudder was born on December 9, 1870 in Tamil Nadu. Initially she didn't intend to become a medical missionary however in 1890 her heart changed. She had come to India to look after her ailing mother. But after an experience of not been able to help three women in childbirth who died needlessly in one night she was moved .This incident inspired her to dedicate her life to the health needs of people in India. Consequently she went to America to get her medical education from Cornell medical college. She was the first woman to receive a degree from that institute. After being medically qualified she returned to India and opened a one - bed clinic for women in Tamil Nadu.This marked the change that was about to come in the health care services of India.
She dedicated her life to the plight of Indian women and the fight against bubonic plague, cholera and leprosy Over the next 45 years, she created a medical college and hospital (the Christian medical college and hospital) in Vellore.. In 2003 this was the largest Christian hospital in the world with 2000 beds.
Throughout her career, Dr. Scudder's work brought her wide renown, in addition to numerous awards. She died in 1960 at her bungalow where she had spent her entire life helping to improve medical education. She is an inspiration to people to think of others. We might feel that we can't do much in our own small world but with love and dedication towards our work we can surely enlighten the life of others.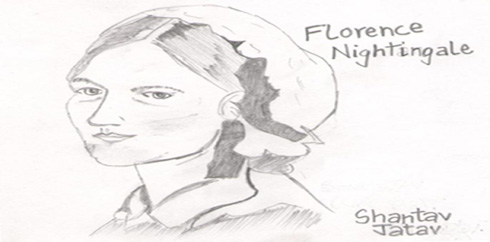 Florence Nightingale
"From a very young age, Florence Nightingale was active in philanthropy, ministering to the ill and poor people in the village neighboring her family's estate. By the time she was 16 years old, it was clear to her that nursing was her calling. She believed it to be her divine purpose. She was a very famous nurse."
"Florence Nightingale born on 12 May 1820 was a well known and celebrated English social reformer, and the founder of modern nursing. She came into the limelight while serving as a nurse during the Crimean war where she helped the doctors in treating the wounded soldiers. She was dubbed "The Lady with the Lamp" after her habit of making rounds at night in the hospitals and checking that no soldier was facing any difficulty or pain or distress. Early 21st century commentators have asserted Nightingale's achievements in the Crimean War. But her later achievements remain widely accepted. In 1860, Nightingale laid the foundation of professional nursing with the establishment of her nursing school at St Thomas' Hospital in London. The nurses had to take a Nightingale's Pledge which was named after this illustrious nurse. Her social reforms include improving healthcare for all sections of British society; improving healthcare and advocating for better hunger relief in India. Nightingale was born to a wealthy upper-class family. Unitarian religious inspiration led her to devote her life to serving others, both directly and as a reformer. This woman left this mortal world on 13 August 1910."