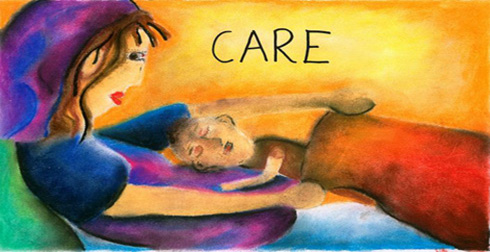 I saw a child crying
Like a bird, stopped from flying
Shaking his hands and feet
Grinding his little teeth
Just then his mother came running
A lullaby, she was humming
Carried him in her arm
Brought his weeping to calm
Her love, her warmth she shared
With him, because she cared
We share because we care
And we care, that's why we share
I met a friend after a very long time
We sat and shared each other's rime
Remembered when we together played
That time just like water swayed
We laughed and talked all day long
And sang our most favourite song
Realized how much we missed each other
We were like two separated brothers
Our stories, our memories we shared
Because we were two friends who cared
We share because we care And we care that's why we share!!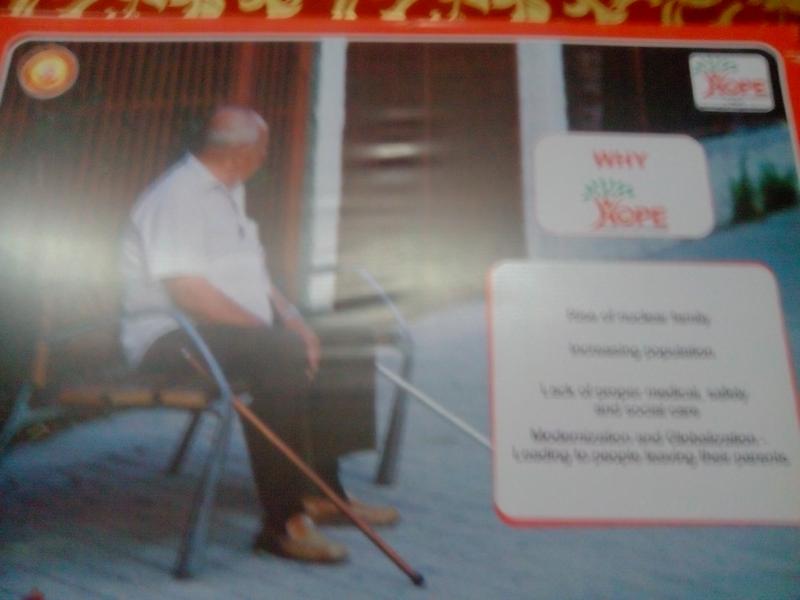 Old Age Homes

Hello friends, I would like to share my views on old age homes which is now a very important aspect of share and care. The very concept of an old age homes is new to India. An old age home is usually a home for those old people who have no one to depend upon or those who have been neglected by their children. The place is of course just like a home where the inmates get all the facilities for a routine living like food, clothing, shelter, etc. All these necessities are well looked after but much-needed love and care of loved ones is missing. Very often you become emotional when you talk to such old people. In India till now, the old people staying away from their homes is not at all considered to be ethical. I would also like to share my experience. There is a ceremony going on in our neighborhood organized by 'HOPE' , an institution working towards the betterment of the aged who get separated from their families. This old age home provides people with a friendly atmosphere and provides them with the best facilities like hospitals, security, etc. This ceremony is being conducted by about 1500 priests .the donation collected will be used for the welfare of the old people connected to this institution.


I want to present a short story on a scene given above. This is how I interpreted the drawing. Hope you like it… There was an old lady sitting on a wooden mat at the side of her house, appeared to be very depressed. After some time , a young lady in her neighbourhood came and sat beside her and asked her why she was unhappy. The old lady replied in positive and said that she was in trouble for the past few days. The young lady asked her the reason for being upset. The woman replied that she had only one son and he was suffering from an acute disease for the last three months. His condition was getting worse day by day. Due to shortage of money, his treatment could not take place. The young lady said that she will provide her with as much money as possible for her son's treatment. The old lady's face lit up with hope and relief and she wholeheartedly blessed the young lady.
Thus, we should always be the first one to offer help and support for the needy and less fortunate ones in our society. Opportunity to serve does not come to all and sundry. It comes to only the chosen ones by God. So one should avail it as Godsend and do the utmost.
It is a true saying, "three keys to more abundant living: Caring with others, Daring with others, Sharing with others."
Mother Teresa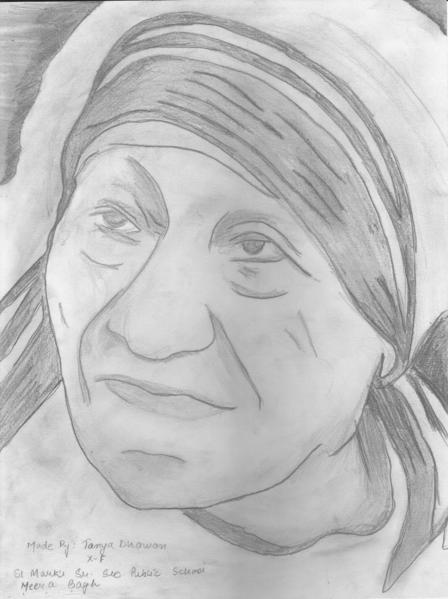 Queen Bajarindra

150th anniversary of the birth of Her Majesty Queen Sri Bajarindra (1864-1919) (2014) An important and enormously well-respected figure in Thai history, H.M. Queen Sri Bajarindra was H.M. King Bhumibol Adulyadej's great aunt. She made a significant contribution to advancing education for girls and women in Thailand, and founded many leading schools for women in the country. As the consort and also Regent of Thailand's great King Chulalongkorn (Rama V), she played an important role in intercultural dialogue through several historic visits and exchanges with Europe, Japan and other Southeast Asian countries. It should be noted that Queen Sri Bajarindra is sister to Queen Sri Savarindira, who was recognized in the UNESCO Calendar of Anniversaries of Great Personalities and Historic Events for 2012-2013, and great-grand-aunt to HRH Princess Sirindhorn who is a UNESCO Goodwill Ambassador.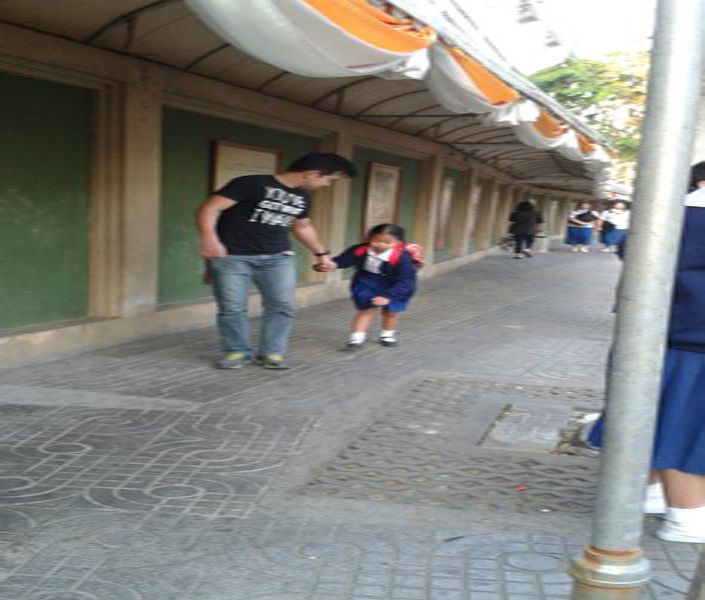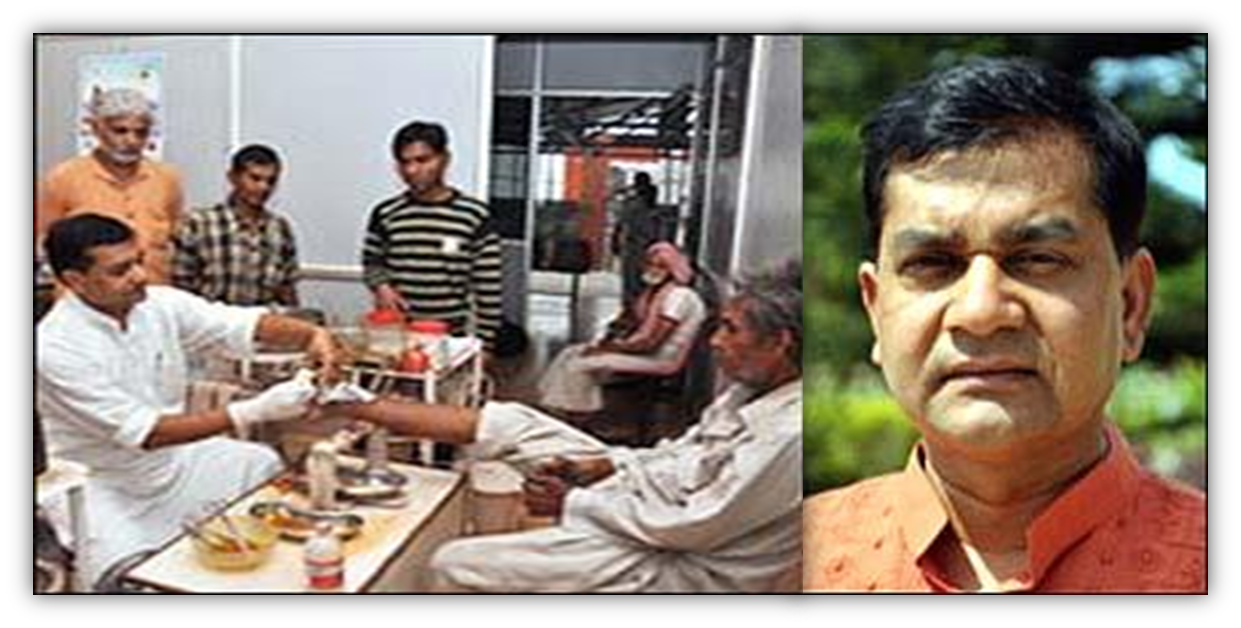 ASHISH GAUTAM – THE MAN WHO FELT

In late 90s, Ashish Gautam was searching for the right approach for his philanthropic goals. He wanted to seek God by serving the needy and follow the path of 'share and care'.
Being a devout Hindu, he frequently visited Haridwar, a famous Hindu pilgrimage. It was late evening and he saw a small temple beneath the Najibabad over bridge. He approached the caretaker (Sadhu) of the temple, who gladly granted him a temporary accommodation.
Near that place he saw a colony of lepers. Then Ashishji started dressing the wounds of the lepers in the nearby area. Soon, several of his colleagues followed him in this noble cause and there was large team of volunteers to support him. Ashishji and his team, also managed to convince a final year medical student, Dr. Nitin Agarwal, from Rishikul Medical College to sit at their primitive dispensary for a couple of hours daily. The people now realized that these men were not fly by night operators and started trusting them. People affirmed their interests and started providing charities and funds for the medicine and building up the necessary structure. The small makeshift medical facility, Samidha (the offerings in a yagna), laid the foundation stone of the present day "Divya Prem Sewa Mission". Soon, the lepers and other poor people started flowing in for the want of medical care.
It was Ashishji's sheer passion that he was committed to serve the society and was successful in his mission. Samidha is now a full-fledged medical facility for the lepers. It provides free medical care to lepers and other needy people in the nearby areas.
Recently I got to know via Whatssup that an Old age Destitute Home called "GURUKUL" in South Delhi was burnt to cinders by a fire caused due to electrical fault. Many of us along with our teachers have arranged for food and clothing for the rescued inmates. Today we got to know that they have been allotted a new location. Old age by itself sometimes seems to be so scary!
God please shower your mercy on them.
Here is the request posted in WHATSSUP. An example of how social net working can be put to good use.
"Hi Guys, there is this place Gurukul, run by Mr. Ravi Kalra, which provides shelter to more than a Hundred old and destitute men women thrown out of their houses by families or who have just been found on the roads. Last night there was a fire there and they need whatever help anyone can give. Priorities are clothes, food- rice, daal, oil, veg, whatever. Remember, we are talking 100+. 10-20 kg rice would run for a day for example. Whatever help we can give. Even a single item is good. Gurukul run by mr Ravi Kalra is located in Vasant Kunj, just off the church road. You can reach there direct or even just send what you can. Help is needed ASAP.
Please share with all your social networking groups on Whatsapp, FB etc so that maximum help can reach. Money is not needed. Ravi Kalra's direct no. is 98181 71695. You can call them, and they come pick it up from your place.
I just talked to Ravi Kalra. Besides these things, they can also use old bedsheets, soaps, detergent, toothbrush, toothpaste, adult diapers, etc. Please help! They really need it."


- Archana Vohra
HELPAGE INDIA

HELPAGE INDIA is a secular, apolitical, non-profit and a non-governmental organisation in India registered under the Societies' Registration Act of 1860. It was founded in the year 1978 by Mr. Jackson Cole, Samson Daniel. Its headquarters are in Qutub industrial area, NEW DELHI, INDIA. It focuses on helping the ederly people. The main motto of Helpage india is fighting isolation, poverty, and neglect. Its mission is to work for the cause and care of disadvantaged older persons, in order to improve the quality of their lives. Helpage India is one of the founding members of Helpage International. It is a high profile body having 97 member countries representing the cause of the elderly at the United Nations. Helpage India works in the following areas
• Elderly rights - Elder Abuse in India, Reverse Mortgage, Senior Citizens Associations (SCAs), Ending Isolation, Health Insurance, Parents Maintenance Act, Union Budget Allocation, National Policy on Older Persons
• Eldercare - Healthcare, Social Protection, Shelters, Specialized Care, Disaster, Mitigation